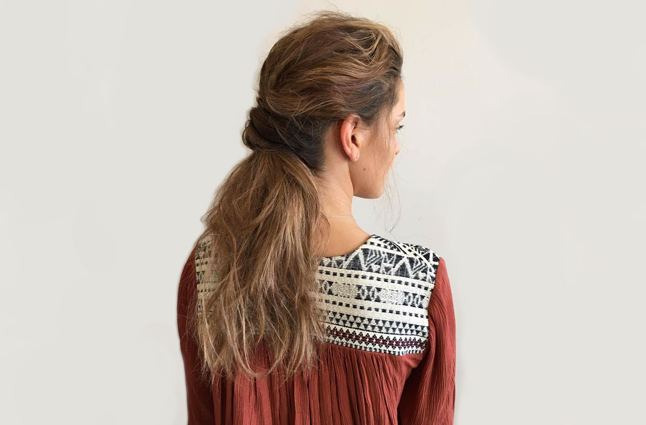 The Hair:  Works well on medium to longer length hair.
 Recreate the look:
Step One:  Start by spiritzing the hair with some salt spray and blast dry the hair backwards, this will remove any partings and give your hair more grip and texture.  
Step Two:  Using The Cloud Nine Original Wand wrap your hair around the wand in big sections to create individual waves, it is important to wand the hair in different directions to achieve a more natural result.   
Step Three:  Gather your hair using your fingers into a low pony and secure with an elastic, but keep the tension loose. Then slack off the ponytail at the nape even more and feed it back through itself into the gap, and then re tighten it, this will create the twisted detail. 
Step Four:  Secure any areas that need more hold with grips, spritz and ruffle up the hair with dry shampoo for more volume and texture. Finish with a lightweight hairspray for hold.
---
By

Millie Rae

,


20th July 2016